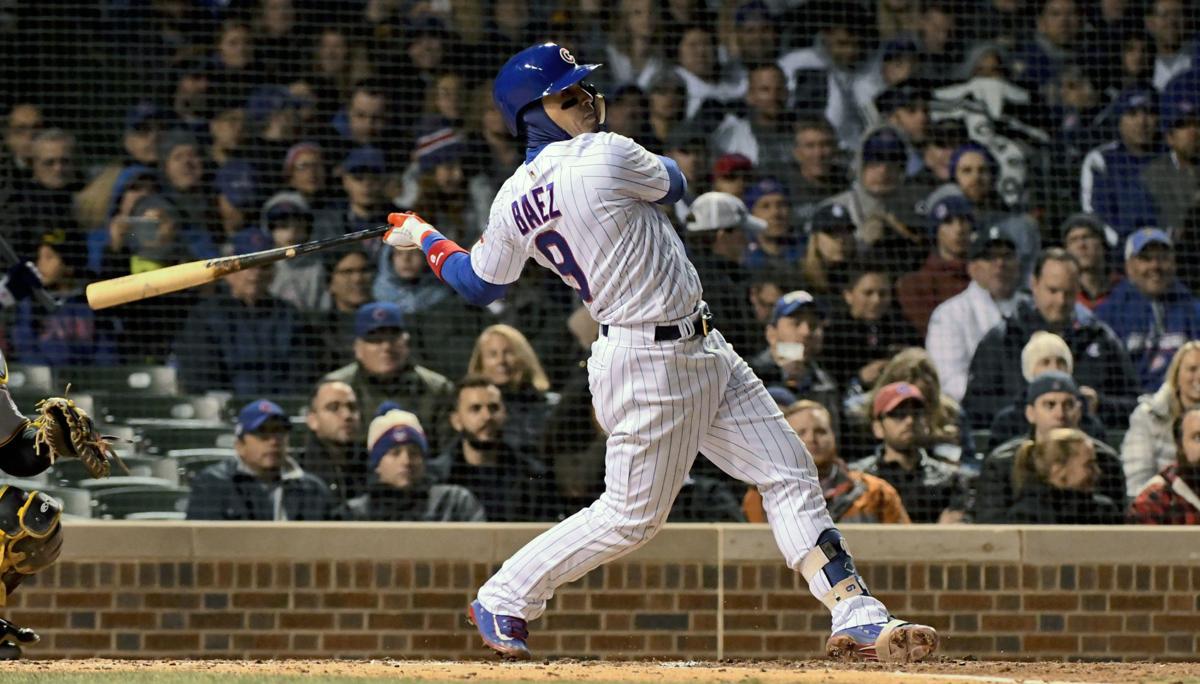 Um, so what's up with Javier Baez? It seems like he's a one man show. He continued his amazing April last night, rocketing a couple of home runs in the Cubs 13-5 toppling over the Pirates but that wasn't all, Baez stole home on a gutsy play that worked out well.
"I went a little late on that," Baez said of his dash home. "I was going on contact. I saw the ball. I was paying attention for the ball in the dirt. It kind of caught me in-between, but I scored."
Yeah, I don't think Maddon minded too much on that. In fact, if you guys are keeping tabs on Baez(and I know you are) that's four home runs in two days. Can he keep up that pace? Will he set a franchise record? Tune in for the next Adventures of Javy.
"I've been working on focusing on just me and the pitcher out there," Baez said. "Forget about the whole field, everything really. Launch angle. The miles off the bat, all this stuff, I was hitting with all this stuff. I clear my mind and it's all about compete. So that's how I've been taking it."
All right, people criticize Jason Heyward on his plate appearances but there's no denying that he's a master and a beast in the outfield. Before the game, the Cubs had a special ceremony that presented Heyward with his fifth Golden Glove award. It's well deserved and I know that the Cubs brass didn't sign Heyward on his offensive prowess.
"I don't know how many times I've told him, 'I feel so much better when you're on the field,'" Maddon said. "I think the receiving of the Gold Glove Award is one of the top awards in all baseball. I love having guys win that award. Normally, if you have a couple of those, you have a pretty good year as a group."
I think it's money well spent.
So yeah, yesterday's victory is signalling to everyone that the Cubs are looking better and slowly getting into that groove for the season. I like it, I like it a lot. Really though, I didn't expect Baez to turn on the jets like this.
"You're going to go scout, watch guys run the bases and they'll tell you what they're instincts are like in the game of baseball," Maddon said. "[Good players] see things. It's like a good running back. … He's among the best I've ever seen or ever had."
Which, if the Cubs are hoping to return to that glory season of 2016 and win one on Wrigley Field soil this year, it'll be from guys like Baez.
Believe it.