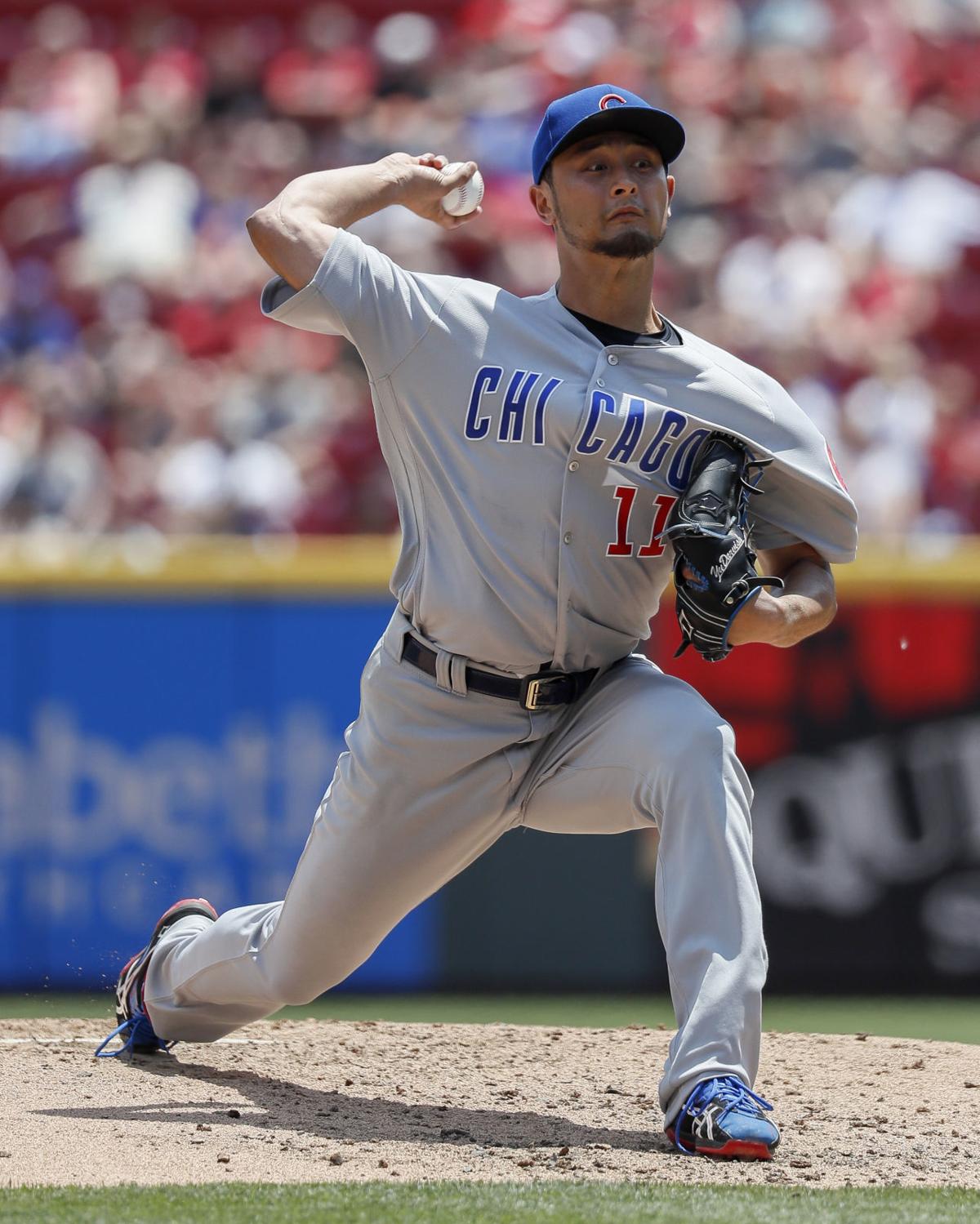 Yu Darvish got his first win as a Chicago Cub. In the weirdest division in baseball, the Cubs are 1.5 games back of leader Milwaukee. Of course, it's a three way tie. That's just the Cubs way. Darvish's win was music to Joe Maddon's ears. The Cubs beat the Reds 6-1
"The difference [with Darvish] was, after the first inning, he really started to gain command of his fastball," said Cubs manager Joe Maddon. "Then the slider becomes even more difficult. If he was in a different spot in the batting order, I probably would have let him go back out for the seventh. … My take on him is when he gets into a rhythm out there, it's almost like he stops thinking and just starts pitching."
My thinking is maybe he should stop thinking more often.
JK Yu
After a harrowing incident walking the pitcher, Anthony Rizzo went to calm him down.
"I was trying to calm myself, letting the frustration come out," Darvish said through his interpreter about that moment. "I was thinking of saying something out loud, to get it out of my system, and Rizzo came over and said the same thing, 'You look very frustrated. Let's keep it together.'"
While we're on the subject of firsts, the Cubs hit back to back home runs for the first time this season. Also, yesterday's game was the first time that Kyle Schwarber was ejected. He argued a call that he thought should have gone the other way.
"I flipped my bat and said it was high, and I said a choice word in there," Schwarber explained. "I don't want to show him up. I wasn't looking at him. And then he just threw me out, and that's when I kind of lost it, because I didn't think that ejection was necessary."
So, as a "Glass Half Full" kind of guy, now that Darvish has his first win under his belt, the Cubs are looking up. They have an off day today before a series with Cleveland on Tuesday. If Darvish keeps winning, then there's only one way up.
Believe it