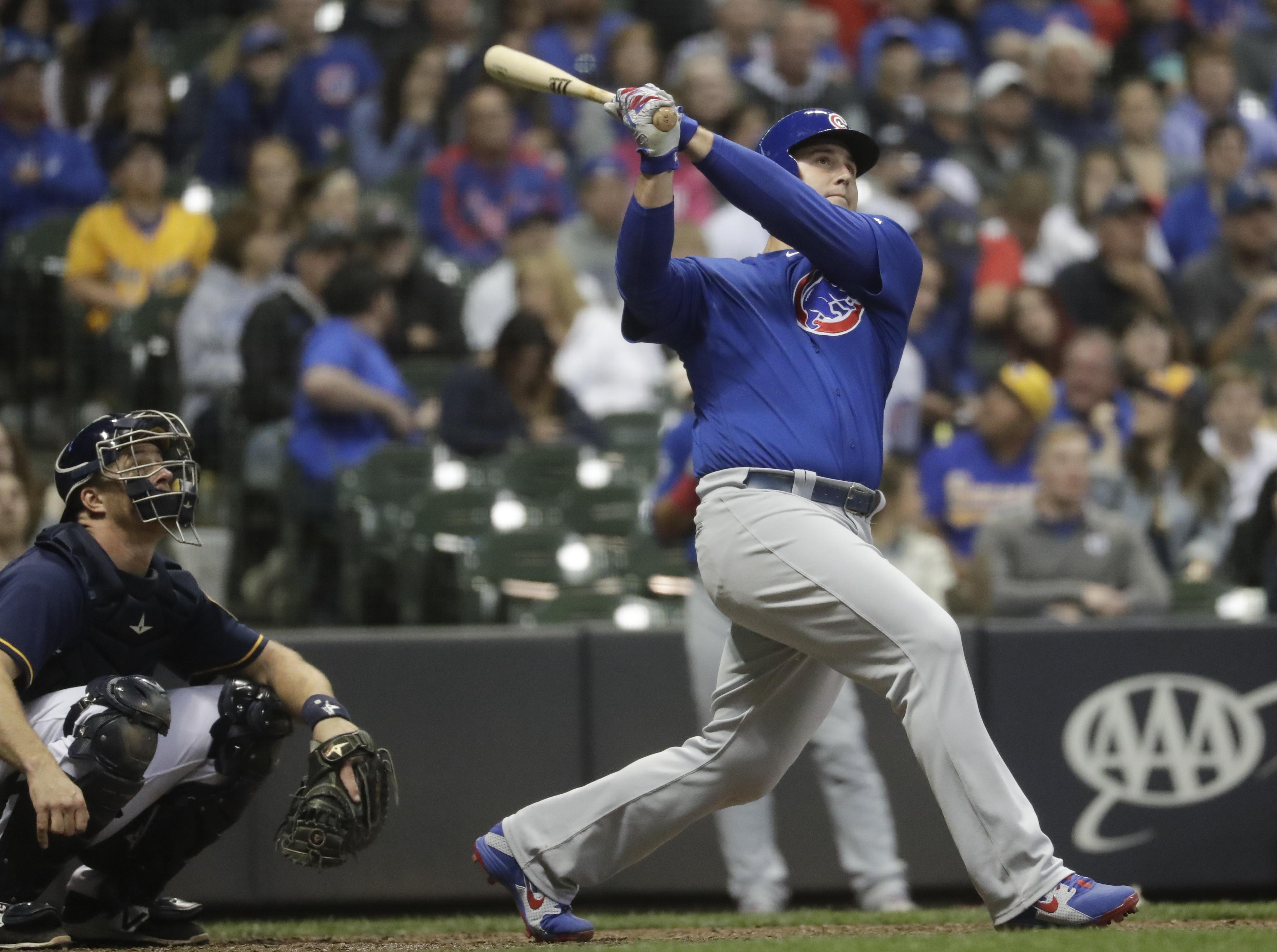 The Cubs beat the Brewers 7-2 but not only did they beat Milwaukee, they captured first place in the NL Central division and first place in the National League. I've got to admit that I was a naysayer in April. "They were supposed to have the best rotation in baseball" and "They're predicted to go all the way" but then April happened and the Cubs were losing fast. Last night was a hard fought win anchored by Anthony Rizzo in extra innings with a home run blasted in pretty much the same spot where another was considered a foul ball not a couple of innings before.
"It's fun playing here," Rizzo said. "They're a good team. The fans are into it. They're engaged. You've got the Cubs fans and Brewers fans going at it the whole game. These are tough games. We know they're tough games. Which way is the ball going to fall? And for us, it's fallen our way."
These two teams have created in recent years one of the most dynamic rivalries in sports. It matters that they're practically up the road from each other and most of the fans are Cubs fans in attendance. Much to the chagrin of Brewers fans, you can hear so much Cubs fans cheering in the stands.
So, let's talk about Jason Heyward. He's been on some kind of roll lately coming through in clutch situations and hitting really well off left handed pitchers.
"I just feel like I'm able to make adjustments on the fly and keep it simple and know I don't have to think too much. I know what I'm trying to use, just trying to use my hands. After that, you're able to focus on who you're facing on the mound and that's the thing at the end of the day. Good guy or good stuff or not, you've got to try to hit strikes and keep it simple." Heyward said.
He's batting .323 in his last seven outings. In fact he's almost hit his total of triples from last year.
"He's swinging the bat really well," Maddon said. "His setup is entirely different, and with that, he's making a better pass at the baseball, and that's it. There's nothing new or different from him. He's just setting up better. You see how the ball is coming off the bat. It's snapping and there's no push in his swing. That's the difference."
The Cubs are on pace to put four in the All Star game. Anthony Rizzo, Willson Contreras, Kris Bryant and Javier Baez are all leaders in the balloting. I have to say I'm not a huge fan of the voting system. It should all be done by merit only but it is what it is I guess.
The Cubs need to sweep the Brewers if they want to solidify their dominance. They've been playing extremely well and perhaps they needed the early season failures in order to reach this point in the season. #EverybodyIn
Believe it